Equipment worth almost £700,000 becomes Nomad's highest-value corporate move ever.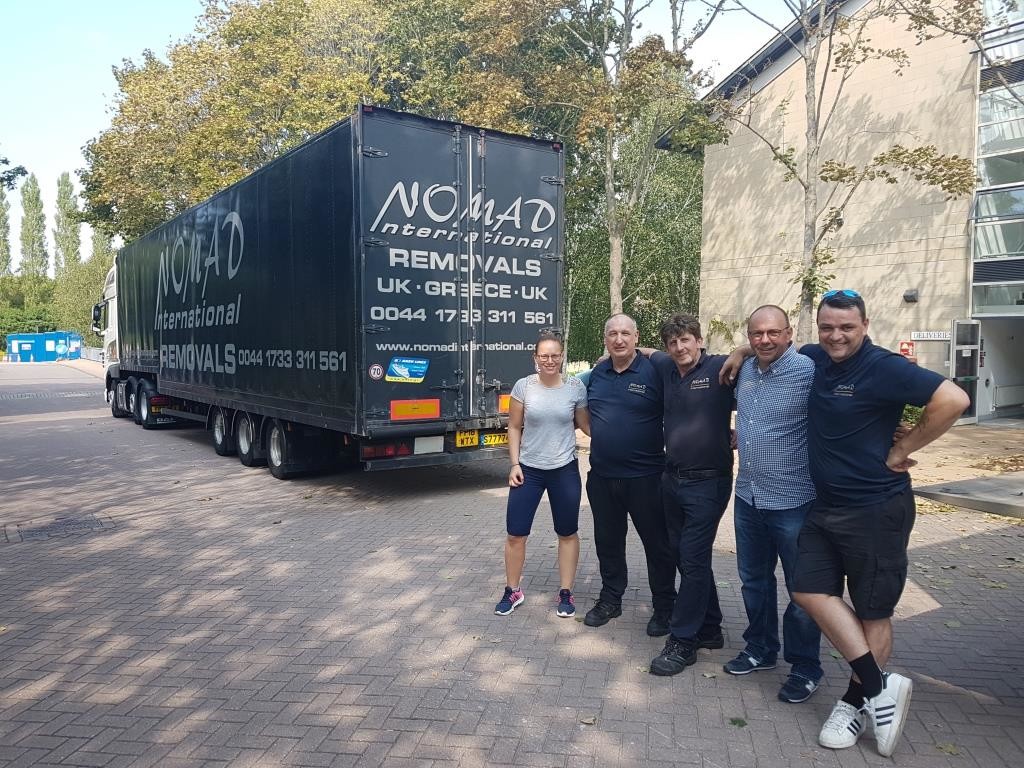 Nomad International has completed the move of a research laboratory from Oxford to the Greek island of Crete this month.
When Powertrib, a leading consultancy in the field of tribology (the study of friction and lubrication) decided to relocate their laboratory to eastern Crete, they chose Nomad International for the move.
Originally planning a dedicated Nomad vehicle for the journey, we calculated that we would be able to save the client a lot of money by allocating space on one of our regular vehicles instead.  Since the departure and arrival timings were suitable and sufficient space was available for to carefully load the delicate equipment, it made perfect sense to conduct the removal this way.
With an insurance value of almost £700,000 the equipment is the highest value consignment Nomad has moved to date.
The highly precise equipment had to be handled extremely carefully, and Nomad's team were up to the task.  The most delicate instruments have their own travel cases so no special packing was required, but they needed to be handled with the utmost care and attention throughout the move.
On collection in Oxford we were able to get our state-of-the-art long distance removal truck right onto the site, with enough space to use the tail lift of another Nomad truck to carefully lift everything into place.
Crete is a different story of course, and we faced the all-too familiar problem of difficult access to the delivery location, which is in one of the most remote parts of the island (surely one of the most remote places in all of Europe).  Unfazed by the challenge, the Nomad team used a series of shuttle vans to carefully transport each item to its new home.
As usual, everything went well and the client was very pleased with the move.
If you are looking to transport delicate, unusual, antique or expensive items locally or overseas, Nomad is the ideal company to use.  We handle everything with the greatest care and professionalism.  Just give us a call or send us an email using the details at the top of this page, we are always happy to help.